Guyana Saints
L to R: Sitting: Dr. David Singh (First Vice- President), Kashir Khan (President), Chateram Ramdihal (Treasurer), Jason Bhojedat (Second Vice- President).
Standing are Council Members Kezia Bess, Avinand Rampersaud, Jennifer Cipriani, Crysteline Young, Tonnica Archer (Secretary), Kerri Clarke, Charlyn Elliot, Charlette Elliot (Assistant Secretary/Treasurer).
The St Stanislaus College Association (SSCA) has installed a new executive, with Attorney-at-Law Khashir Khan as president.In a press release, the new executive members say they will focus on getting more past students to join the association and assist in improving their alma mater through fundraising, networking and volunteering initiatives.

The association was formed in 1942 with the main aim to raise funds for maintenance of the school and the recreational ground on Carifesta Avenue. In 2003, the association was formalised through registration under the Friendly Societies Act.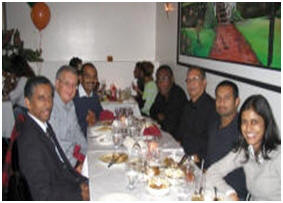 (New York) Inc. was founded in 2001. The main purpose of the organization is to offer assistance to our alma mater, while at the same time strengthening the brotherhood and expanding the network of alumni of Saint Stanislaus College.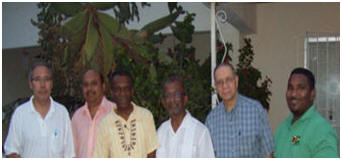 The St. Stanislaus College Alumni Association Barbados, was founded in 1995. It provides alumni, and former members of staff and friends of Saints, with an opportunity to assist the College, as well as occasions for them to meet at Social Evenings, Family Fun Days, the Feast Day of St. Stanislaus, and other activities that arise from time to time.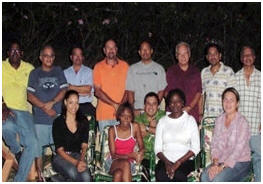 In March 2006, a group of past Saints students currently residing in Antigua decided that they could form an association where they would formally meet once a month at each other's homes to discuss and implement ideas to support their Alma Mater. The spark came from Robin Shaw, a member of the saints Toronto chapter who had recently moved back to Antigua. Support and Guidance from the Toronto chapter allowed the Association to begin in earnest.